5 tags
14 tags
6 tags
2 weeks ago I left Mysore with Miguel to head north by train to the Nepal border.  After 16 months it seems a bit like leaving a life behind, but I am in good company and looking forward to a change of pace. Misc Mysorians…
angelarabideau asked: Christine - this: Om Namo Bhagavate Vasudevaya was amazing. I listened to the entire thing & loved every minute of it. I hope you're awesome. I love every time I get to see a new post from you. xo
3 tags
Journey to the Kumbh Mela
The Kumbh Mela in Allahabd India takes place every 12 years and is the largest gathering of humans on earth.  There was a recorded 40 million pilgrims in 2001 and estimates put the 2013 gathering at 100 million participants over a 2 month period.   My friend Sarah and I made the 3 day journey from Mysore to Allahabad to join in the first days of the gathering.  We were kindly hosted by the lovely...
1 tag
4 tags
I went to a Kirtan put on by a class mate of mine...
4 tags
Anonymous asked: hey fellow crotchetter! check out Ravelry for more patterns :) btw, kelly and I are talking about coming out there to visit next year.... we'll see where she's at in the summer. Wyn flies free till September! Missin you. xoxo Sarah
Kombucha in the kitchen
I was able to get this kombucha culture off of my lovely friend Sarah here in Mysore, India.  She serves it up in her equally lovely cafe Santosha. 1. Find a work space.  Kitchens, no matter how primitive, are generally ideal. 2. Brew up a strong pot of tea using clean filtered water. 3. Pour your brewed tea into your chosen glass vessel (a four liter jar is a good choice). 4 Stir in...
rngy asked: Hi! Uhmmm. I really want to ask if how you did the slippers. :3
1 tag
3 tags
hair power
"Your hair is not there by mistake. It has a definite purpose, which saints will discover and other men will laugh at."  -Yogi Bhajan All About Hair
6 tags
Anonymous asked: 34!? you look like 25 :)
6 tags
Anonymous asked: Okay, I just finished scrolling down to the very last page of your blog. I must say, you have given me a huge sense of wanderlust and all of your adventures are truly amazing and I hope to live like you one day.But I'm only 15 so I have a while to go yet :| How old were you when you first started traveling? how old are you now? I'll be sure to check up regularly on your wonderful blog :)
4 tags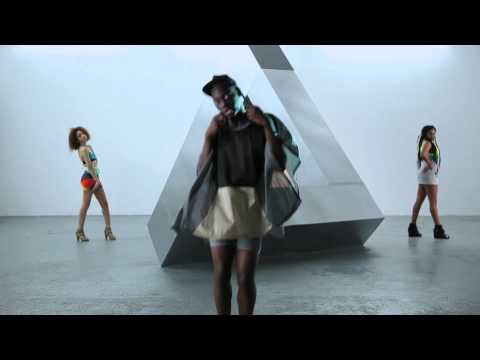 7 tags
3 tags
Anonymous asked: What did you do to injure your hand? What are you taking away from your visit thus far?
5 tags
Home for a while...
Sivananda Yoga Vedanta Meenakshi Ashram My daily sched goes like this: 5:30am Wake-up bell 6:00am Satsang (meditation & chanting) 7:30am Tea 8:00am Asana Class 10:00am Brunch 11:00am Karma Yoga (usually involves cleaning and is my favorite part of the day…I have an illness) 12:30am-2:00pm Free Time / Tea 2:00pm Lecture and Discussions 4:00pm Asana Class 6:00pm Dinner ...
1 tag
Anonymous asked: Miss ChrissyLove - your photographs evoke something inside me that I cannot muster with my fingers and keyboard to find a word to describe! Wedding dress picture where you're holding a glass - its true art! Love seeing you on the other end of the lens :) Sending loving & sunshine xxx
4 tags
thefoodster asked: What type of camera do you use? By the way, absolutely love your blog and all the energy you possess that reflects on it. I send all the positive energy I have your way. Such a beautiful journey you are on!
4 tags
Badami
This dirty, dusty temple town in the middle of nowhere (and likely the place that made us so sick that we spent our subsequent days in Hampi bedridden) was definitely worth it! The "Green Police" An amazing moment where a huge crowd engulfed us, taking our photos on their cell phones, asking our names, smiling and laughing in wonderment of the three foreign ladies. ...
fliesonabanana asked: will you see them again? Will they be ok?
Anonymous asked: Hello Lovely, just wanted to let you know you are on my mind. Wishing you all the very best, buckets of smiles and all that good stuff! xoxo Kelly Smelly